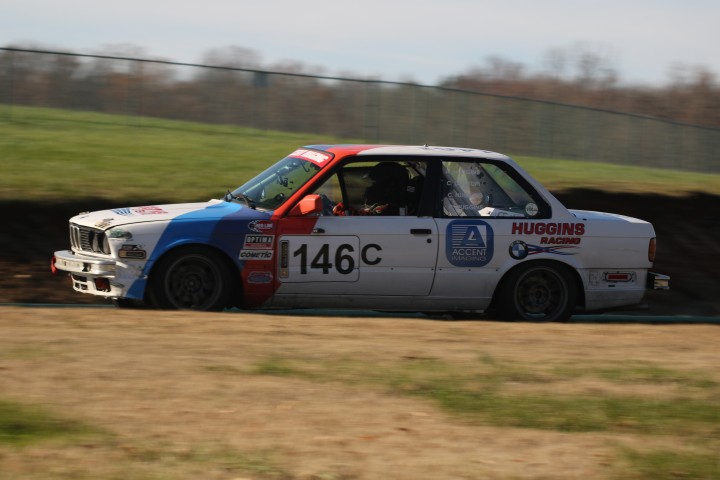 Chris driving through Turn 5A at VIR in December 2015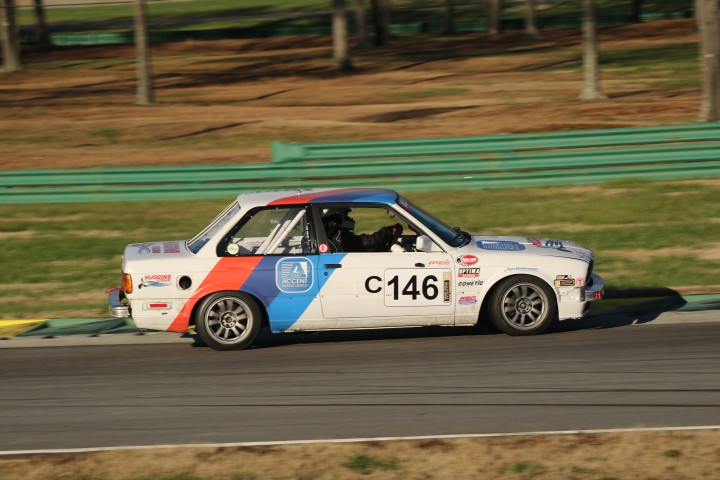 Robert driving through Turn 4 at VIR in December 2015
Welcome to Team Huggins.com, the Home of Huggins Racing
The website is currently being developed. The extensive history section is currently under construction. Progress: 5%

*** Huggins Racing is interested in a fellow E30 "expert" in joining the team permanently. ***

This person would be guaranteed first right of refusal for stints and be the "third" member of the team on a permanent basis, in exchange for being my backup for car repair/maintenance decisions and assisting in upkeep/repairs between races. Stint costs will be reduced as well.
This will take the pressure off of me during long races to have a constant presence in the pits/paddock and be ready at a moments notice to fix the car. I will be able to relax and get some sleep between my stints.
Email us if you are interested and fit the description.
For questions about this web page:
Email Huggins Racing